2022 Annual Show (On Top Of The World)
The Mad Hatter Chorus proudly presents its 56th Annual Show "On Top Of The World"!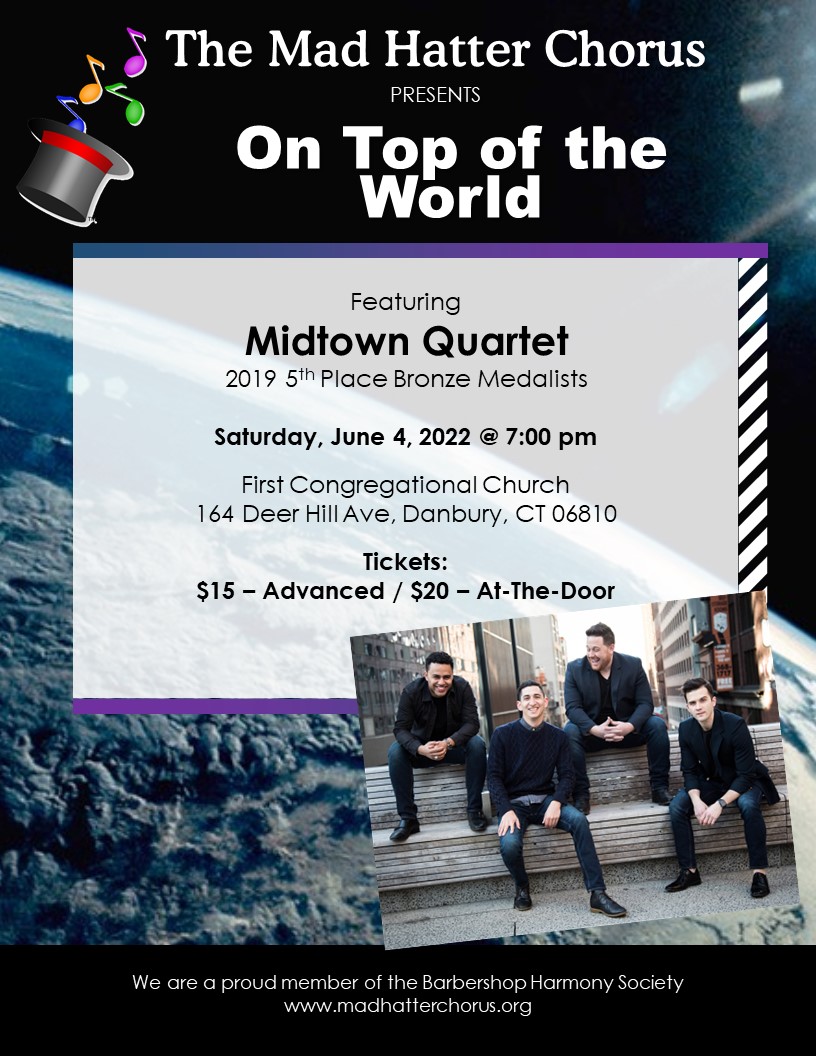 This year's show will feature the Mad Hatter Chorus (2-Time New England Chorus Medalists) and its quartets Blue Moon, Kismet, Square Root of Sixteen, Rolling Tones, and The Brigadiers.
Our very special guests are Midtown! Based out of Manhattan NY, Midtown is a dynamic, international award winning vocal quartet that provides an entertainment experience capable of catering to multiple venues, audiences, and ages.  Well versed in pop, jazz, barbershop, gospel, and musical theater, their high-energy show takes the audience on a ride that will leave them wanting more!
Come hear songs from almost every era that will make you feel "On Top Of The World"
Tickets are $15 in advance and $20 at the door. Children 12 and under are free!
We are grateful for the generous support of our sponsors, the CT Humanities Council and the Danbury Cultural Commission as we return to live performances in 2022.
---
To order your tickets, click HERE.
---
To stream this show and previous shows, visit HERE.